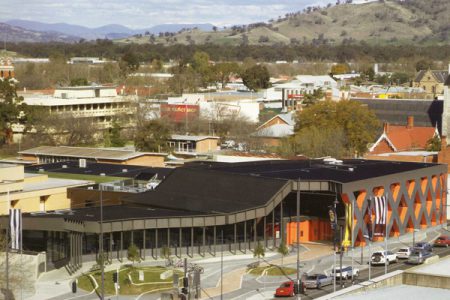 Location: Albury New South Wales
Type: Award Winning Architectural Structure
Tonnage: 160 Tonnes
Description: This project incorporated the detailing of the structural steel, the precast concrete panels and elements of the finishing metalwork. This involved many complex assemblies to suit the flowing and morphing architecture of the building along with the many different finishes required. Our 3D modelling of all these elements ensured the successful installation on site.